Xenon


Alliances
Current Clan
DarkClan
Past Clan(s)
Rogue
Life
Age
34 moons
Status
Spike
Debut
DarkClan/Roleplay
Death
Not Available
Names
Names
Xenon
Family
Mother
Not Available
Father
Not Available
Littermates
Not Available
Mate
Coming Soon
Kit(s)
Coming Soon
Education
Mentor(s)
Coming Soon
Apprentice(s)
Coming Soon
Fanfiction Appearances
Living
Not Available
Deceased
Not Available
Relationships
Sexuality
None
Best Friend
None
Crush
None
Worst Enemy
None
Alliances
Roleplayer
Ripple
Xenon is a black and white thick-furred tom with long whiskers, ticked ears, and hazel eyes. He wears a black dog-fanged collar bared with teeth and claw marks. Xenon's fur is often matted and patches of fur are missing due to many battles and skimirshes with other cats. A wide scar stretches down his chest, where fur doesn't grow any longer.
Description
Edit
Appearance
Edit
Xenon appears as a large tom, often oversized compared to other toms. Clearly, he often takes his size as an advantage in most situations. Due to many encounters with aggressive cats, his fur is matted and twisted, along with many scars and missing patches of fur. Xenon's whiskers are long and often twitch. His thick white claws are usually unsheathed, scratching along the earth and picking up clumps of dirt. His tail is fairly thick, though it never seems to move due to its heavy posture and thick, long-hanging fur.
Character
Edit
Xenon's personality is yet to be determined. He is quiet, betrayful, and observant. He often seeks out the best ways to create turmoil and will always use his claws in any situation.
Coming Soon.
Roleplay 
Edit
Kithood: 
Coming Soon
Adolscence:
Coming Soon
Adulthood:
Coming Soon
Coming Soon
Pedigree 
Edit
Coming Soon.
Life Image
Edit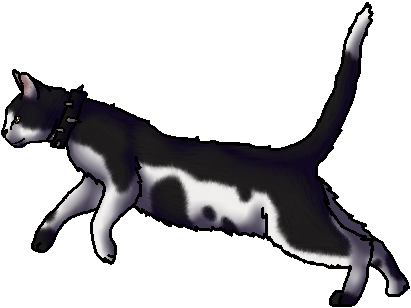 Ad blocker interference detected!
Wikia is a free-to-use site that makes money from advertising. We have a modified experience for viewers using ad blockers

Wikia is not accessible if you've made further modifications. Remove the custom ad blocker rule(s) and the page will load as expected.