Wolfkit


Alliances
Current Clan
FlameClan
Past Clan(s)
None
Life
Age
Approx. 3 moons
Status
Living
Debut
FlameClan/Roleplay/Archive 51
Death
Unknown
Names
Names
Wolfkit
Family
Mother
Featherfrost
Father
Bluestream
Littermates
Smallkit, Beetlekit, Sedgekit
Mate
None
Kit(s)
None
Education
Mentor(s)
None
Apprentice(s)
None
Fanfiction Appearances
Living
None/Unknown
Deceased
None
Relationships
Sexuality
None
Best Friend
None
Crush
None
Worst Enemy
None
Alliances
Roleplayer
Kas
Wolfkit 
is a slender gray tabby tom with black stripes etching around his paws, tail, back, and face. 
Description
Edit
Appearance
Edit
A soft gray pelt covers the slender body of Wolfkit, marred by intricate tabby markings that are most noticable on his face. His fur thickens down towards his shoulders and melts seamlessly into a darker shade, gifting him with quite the unique appearance. His muzzle, chest and underbelly take on a much lighter, softer color, a fitting contrast to the rest of his pelt. His eyes are a mix of blue and green that shine a mesmerizing teal in direct sunlight. Wolfkit is a lively and inquisitive little tom.
Character
Edit
Wolfkit loves to blend in with his surroundings, and finds the world quite interesting. He is often distracted by the smallest of things, and loves to play. Much like his mother, he has a sweet, understanding quality to him as well as a spark of shyness that is hidden underneath all that boisterous energy. Cats at times find him quite handsome, and almost every cat takes a liking to him. In his opinion, he can't enjoy life knowing that he's scared of something, or of something that's holding him back. He is a bit too brave for his own good, and sometimes reckless, but he always seems to pull through.
A smile usually always appears on this playful tom's face, his dark teal gaze reflecting seemingly endless amusement and joy. Wolfpaw is a happy-go-lucky, not a care in the world, sort of tom who is always trying to make other cats days better, and often suceeds. As he grew older, he usually didn't take part in childish games, preferring to go bother a warrior to take him hunting or teach him a battle move, but he is always respectful. He is usually very hostile around strangers at first, not backing down and being a little hard headed and over protective over his territory.
He doesn't hold any ambition to be a leader or deputy or anything, believing that it's to much work. He'd do his best if he was picked by anyone anyway, though. He has a strong relationship with his Clanmates, and rarely is ever shown getting into any arguements or having someone talk badly about him. He's a fery well respected warrior, and quite handsome, some might say. He seems almost as if he's a perfectionist, constantly attempting to bring those around him closer, not wanting anyone to escape from his grasp. He tends to grow clingy to those he cares about, and always seems worried that his reckless attitude is going to get those that he cares about killed.
Abilities
Edit
Coming Soon
Biography
Edit
Kithood and Adolescence
Edit
Coming Soon
Adulthood
Edit
Coming Soon
Ceremonies
Edit
Coming Soon
Mother:
Featherfrost - Living
Father:
Bluestream - Living
Brothers:
Sister:
Smallkit - Deceased, Residence Unknown
Relationships
Edit
Coming Soon
Love Interests
Edit
Coming Soon
Coming Soon
Coming Soon
Coming Soon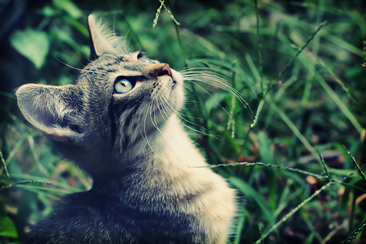 Ad blocker interference detected!
Wikia is a free-to-use site that makes money from advertising. We have a modified experience for viewers using ad blockers

Wikia is not accessible if you've made further modifications. Remove the custom ad blocker rule(s) and the page will load as expected.