"Stop it, both of you! Tigerheart, if you really believe that Silentwhisper is a traitor, than maybe you need to be in isolation. Every cat makes mistakes and instead of doubting them, we must learn to accept them for their deeds!"
— Willowstar to Tigerheart in ScorchClan/Roleplay/Archive 1
Willowstar is a grey and white she-cat with mild brown eyes, and a nicked ear. She is the mate of Waspflight and the mother of Ivyshade, Windstorm, Cyclonefrost, and Panthershade.
Description
Edit
Appearance
Edit
Coming Soon
Character
Edit
Coming Soon
Coming Soon
Quotes
"We know better than to give innocent cats isolation. Tigerheart, you are being very disrespectful! There is no worth in attacking someone innocent. It only leads to us disbanding. I was chosen as leader by Scorchstar before he died, and I'm going to make him happy by making the right desicions. Tigerheart, I sentence you to isolation. You're causing too much trouble by attacking Silentwhisper!" -Willowstar to Tigerheart in ScorchClan/Roleplay/Archive 1
"You cannot expect StarClan to forgive you for attacking two Clan leaders!" -Willowstar to Scorchclaw in ScorchClan/Roleplay/Archive 3
Coming Soon
Not Yet Seen
Coming Soon
Relationships
Edit
Willowstar didn't know the FlameClan cat well and doesn't know if she is still alive. Willowstar first spotted the queen when she was a rogue by the name of Willow. Stormwillow's eye had bedn injured at the time. Willowstar had treated her eye with cobwebs before setting out with her to find her Clan.
The tom she can't get over. The tom who doesn't think of her kits as his own. She still loves him, despite all that has happened. She doesn't want him to go just because of a lie from the hot-shot warrior Sunsetflare. She's determined to bring him back, to get back together with him. She doesn't want to raise her kits alone - but at this point, she doesn't even know if their father will come
Life Image
Edit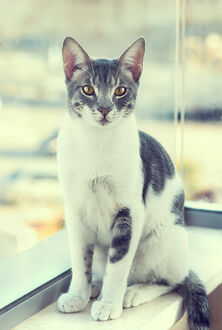 Character Pixels
Edit