Willow That Whispers At Night


Alliances
Current Clan
The Falling Stars
Past Clan(s)
None
Life
Age
42 moons
Status
Living
Debut
The Falling Stars/Roleplay
Death
Unknown
Names
Names
Willow That Whispers At Night
Family
Mother
Unknown
Father
Unknown
Littermates
None
Mate
None
Kit(s)
None
Education
Mentor(s)
None
Apprentice(s)
None
Fanfiction Appearances
Living
None/Unknown
Deceased
None
Relationships
Sexuality
None
Best Friend
None
Crush
None
Worst Enemy
None
Alliances
Roleplayer
Kas
Willow That Whispers At Night (Willow) 
is a dark brown tabby she-cat with peircing lime green eyes. She currently holds the postion of a Sharpclaw in
The Falling Stars
. 
Description
Edit
Appearance
Edit
Coming Soon
Character
Edit
Cheeky, rebellious, misleading, and arrogant are a few words to describe this dark brown tabby she-cat. She always seems to be one step ahead of other's, and puts herself before most other cats. She is very snappy and rude when talked back to, and doesn't take jokes as something that is funny, especially if directed at her. She seems to be very good at ending arguements, leaving cats in shock after she screams her little heart out at the cat she is fighting with. She's always seen adventuring, and usualy has a pawstep in every Clan territory. She's very nosey, and likes to poke her nose in things that other's are saying as well. 
She hates being told how to live or what to do, and rarely listens to any advice that anyone gives her about anything. She wants to forge her own path and make her mistakes and learn from them on her own, but this doesn't mean she isn't willing to have help. Though, she doesn't like showing this weak side to her. She isn't fond of DarkClan cats, but admires their strength and demonic nature. She likes to be surrounded by other cats, as she is very talkitive and always willing to make a conversation with someone. She is known to take things the wrong way, and get upset and or offended very easily by anything rude directed towards her. 
Abilities
Edit
Coming Soon
Biography
Edit
Kithood and Adolescence
Edit
Coming Soon
Adulthood
Edit
Coming Soon
Ceremonies
Edit
Coming Soon
Coming Soon
Relationships
Edit
Coming Soon
Love Interests
Edit
Coming Soon
Coming Soon
Coming Soon
Coming Soon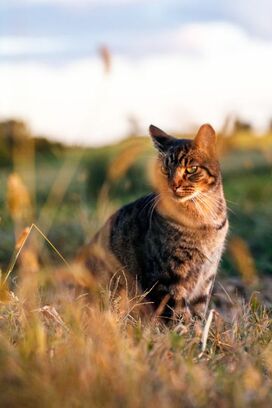 Please do not edit this section without permission.
Ad blocker interference detected!
Wikia is a free-to-use site that makes money from advertising. We have a modified experience for viewers using ad blockers

Wikia is not accessible if you've made further modifications. Remove the custom ad blocker rule(s) and the page will load as expected.