Strike


Alliances
Current Clan
Loners & Rogues
Past Clan(s)
FlameClan
Life
Age
30 moons
Status
Living
Debut
Unknown
Death
Unknown
Names
Names
Kit: Boltkit
Apprentice: Boltpaw
Warrior: Boltstrike
Loner: Strike
Family
Mother
Unknown
Father
Unknown
Littermates
ThunderWaves, Lunarstripe
Mate
Keandra
Kit(s)
None
Education
Mentor(s)
None
Apprentice(s)
None
Fanfiction Appearances
Living
None/Unknown
Deceased
None
Relationships
Sexuality
None
Best Friend
None
Crush
None
Worst Enemy
None
Alliances
Roleplayer
Flame
Strike 
is a dark grey tom with a lightning symbol underneath one of his eyes and flashing yellow eyes.
Description
Edit
Appearance
Edit
Coming Soon
Character
Edit
Strike is very alert, calm in most situations, very clever, compassionant, and sometimes dramatic. He is very dependable on others, most of the time, mostly giving away the reason he, his sister, and his brother don't have a very strong relationship. He is very confident in himself, and lacks to support the needs of others in any type of situations. He is witty, and usually outdoes his former Clanmates and aqquaintences. He is very stoic, and doesn't talk about his family or his past much of the time. 
He is often irreligious about belief in StarClan or the Dark Forest, and is very competetive and strides towards his own goals rather than others. Besides competitive, he is very agressive, and often combines the two to make himself look threatening or daring. He rather enjoys beating others in a fight, and often gets little to cocky when it comes to winning or getting what he wants. 
Strike is somewhat flirty, but rarely shows affection to anyone unless they have done good to him and actually won him over. He is stubborn most of the time, and is seen doing things he is not supposed to be doing. He always has a positive outlook when it comes to fighting, and always believes that he'll win and kill/brutally wound any cat without gaining a scratch.
Coming Soon
Coming Soon
Coming Soon
Coming Soon
Brother:
ThunderWaves - Living
Sister:
Lunarstripe - Undecided
Mate:
Keandra - Living
Relationships
Edit
Love interests
Edit
Coming Soon
Thunder created Boltstrike's page, by Flame's request.
Flame gave him this name based off of "Like Lightning he Strikes." on YouTube. 
Flame is planning to have him and ThunderWaves have a sister if Thunder agrees, and she'll be named Lunarstripe.

However, if no one volunteers to roleplay her, Flame will just kill her off and create her as deceased.

When Strike was younger, he suffered from ADHD.
Life Image
Edit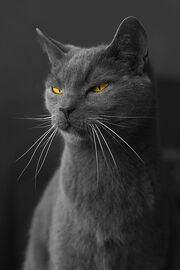 Ad blocker interference detected!
Wikia is a free-to-use site that makes money from advertising. We have a modified experience for viewers using ad blockers

Wikia is not accessible if you've made further modifications. Remove the custom ad blocker rule(s) and the page will load as expected.