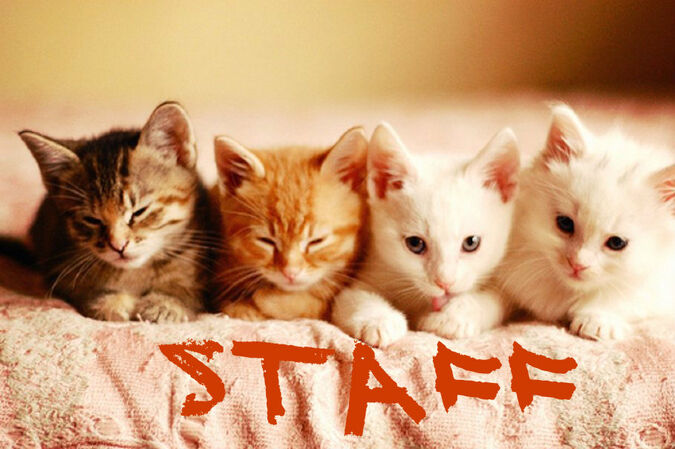 Welcome to the staff page, that informs you about our current staff and what positions are open, and the requirements! Please be sure to listen to our staff, and if you are a staff member, please enforce and follow the rules, do not abuse your power.
Leader (Founder)
Edit
Deputy (B-crats)
Edit
Medicine Cats (Admins)
Edit
Warriors (Chat-mods & Rollbacks)
Edit
Reporting Issues
Edit
Coming Soon
Becoming a Staff Member - 
Edit
In order to become a Staff Member, you must be active and responsible. DO NOT spam an admin or our Founder begging to be a staff member, that is obnoxious and frankly rude. 
Ad blocker interference detected!
Wikia is a free-to-use site that makes money from advertising. We have a modified experience for viewers using ad blockers

Wikia is not accessible if you've made further modifications. Remove the custom ad blocker rule(s) and the page will load as expected.