Silverstorm is a silvery gray tabby she-cat with clear blue eyes and white paws.
Silverstorm (SC)


Alliances
Current Clan
StarClan
Past Clan(s)
ScorchClan
Life
Age
17 moons
Status
Dead
Debut
ScorchClan/Roleplay/Archive 12
Death
Blood loss
Names
Names
Warrior: Silverstorm

Apprentice: Silverpaw

Family
Mother
Unknown
Father
Unknown
Littermates
Blossompaw (Younger sister) Rainheart/Rainy (sister)
Mate
Jaguarclaw
Kit(s)
Shadowdapple, Sweetfire
Education
Mentor(s)
None
Apprentice(s)
None
Fanfiction Appearances
Living
None/Unknown
Deceased
None
Relationships
Sexuality
None
Best Friend
None
Crush
None
Worst Enemy
None
Alliances
Roleplayer
Attack Cat
"I ran into a badger."
— Silverstorm to Commapaw in Scorchclan, Archive 13
Description
Edit
Appearance
Edit
Silverstorm is a silvery-gray she-cat with soft gray-white paws. Her fur is thick and fluffy. She has a scar on her flank but you can barely see it under her fur.
Character
Edit
She is very kind and enjoys helping others. She tries to avoid fights if she can but if she can't she's very strong. She doesn't like to lead she's more of a follower.
Abilities
Edit
She's very good at hunting and climbing.
Biography
Edit
Childhood
Edit
As a kit she was born to a rogue she-cat and her mate. They lived near the Clans and sometime later, her younger sister was born. Soon after, their mother died, and their father left them to ScorchClan, not knowing how to take care of them. They were given the names Silverkit and Blossomkit.
As an apprentice, she trained hard, and always played with Blossomkit. The two had fun together, enjoying each other's company, as they were the only family they had left.
A few moons later, Silverpaw fell in love with Jaguarpaw, spending more and more time with him. He was in love with her also.
Adulthood
Edit
As a warrior her name became Silverstorm, and she became mates with Jaguarclaw. She gave birth to two kits, Shadowkit and Sweetkit, in the forest. She hunted for them, leaving a small pile of prey. She put them in a hollow tree, along with the prey.
She didn't want anyone to know, so she clawed herself and said a badger attacked her, which was the reason she had lost so much blood. She limped back to camp, painfully falling at the camp entrance. Alderstorm saw her, and she asked him to help her. He did and they walked to the medicine den. Tipcloud was out. Commapaw, the medicine cat apprentice, tried to save her, but, unfortunately, she died.
                                                        ScorchClan/Roleplay/Archive 13
Afterlife
Edit
Coming Soon
Relationships
Edit
She has a kit named Shadowkit, and her mate is Jaguarclaw.
Coming Soon
Love interest
Edit
Coming Soon
Coming Soon
Coming Soon
Coming Soon
Coming Soon
Coming Soon
Life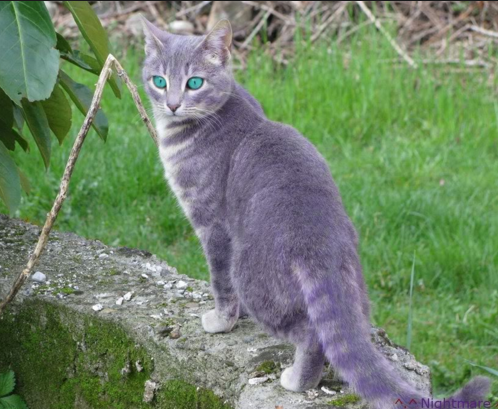 Please do not edit this section without permission.
Ad blocker interference detected!
Wikia is a free-to-use site that makes money from advertising. We have a modified experience for viewers using ad blockers

Wikia is not accessible if you've made further modifications. Remove the custom ad blocker rule(s) and the page will load as expected.