Redfur


Alliances
Current Clan
StarClan
Past Clan(s)
FlameClan
Life
Age
Approx. 45 moons at death
Status
Deceased
Debut
FlameClan/Roleplay
Death
Unknown
Names
Names
Kit:Redfur
Apprentice:Redpaw
Warrior:Redfur
Family
Mother
Unknown
Father
Unknown
Littermates
Unknown
Mate
Wolfclaw
Kit(s)
Flarekit, Howlkit
Education
Mentor(s)
Unknown
Apprentice(s)
Unknown
Fanfiction Appearances
Living
None/Unknown
Deceased
None
Relationships
Sexuality
None
Best Friend
None
Crush
None
Worst Enemy
None
Alliances
Roleplayer
Flame
Redfur 
is a sleek, thick-furred, fluffy, fit, strong, large, wide shouldered, a broad muzzle, hefty paws, well-built, massive red-colored tom with a small white patch on his chest, bright amber eyes, massive scars, soft, pink pads, a small black splotch on his tail, a "v" shaped nick in his left ear, and thorn sharp claws.
Description
Edit
Appearance
Edit
Coming Soon
Character
Edit
Relationships
Edit
Coming Soon
Life Image
Edit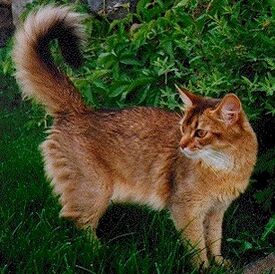 Character Pixels
Edit
Ad blocker interference detected!
Wikia is a free-to-use site that makes money from advertising. We have a modified experience for viewers using ad blockers

Wikia is not accessible if you've made further modifications. Remove the custom ad blocker rule(s) and the page will load as expected.