Raptortalon
 is a handsome black smoke tabby tom with blue eyes.
Description
Edit
Appearance
Edit
Like his older brother, Raptortalon's base coat is a dark charcoal, with his back being coal black. From his back, his onyx mackerel tabby stripes form, murging with his dark back before slowly appearing around his belly before ending around his silver belly. As a smoke cat, his underbelly, face, chest, neck, and underneath his tail and legs are dusted a bright silver, which slowly fades against his charcoal coat. He and his brother are extremely similar in appearance, both with short and thick fur. Neither have a single dot of white on their pelts, although Raptortalon's smoke markings are often considered to be a bit lighter than his older brother's. Raptortalon's fur is almost remarkably soft, something one would want to cuddle...although this would very much confuse him. He'd probably be alright with it, though.
Despite his father and brother's massive sizes, Raptortalon stands at an average height. Regardless, his legs are long and toned, not neccessarily bulky and muscular, but strong nonetheless. His shoulders and chest are broad, equipping Raptortalon with great running abilities. He can run swift and far, with great endurance thanks to his powerful lungs. Despite his average size, Raptortalon's paws are large and wide, having strong and thick pawpads beneath them to provide him with great grip. He's a very flexible cat as well, with a longer tail to allow him to balance better than most. With high, defined cheek bones, long triangular ears, and the deep blue eyes of his mother, Raptorpaw is an undoubtably handsome cat.
Coming Soon
Character
Edit
Optimistic, jolly, humorous, gullible, generous, loud, obnoxious, sometimes taken as flirtatious, dependent, protective Coming Soon
Coming Soon
Roleplay 
Edit
Coming Soon
Coming Soon
Mother:
Copperdusk - Living
Father:
Hiddenshade - Living
Brothers:
Wasppaw - Deceased, residence unknown
Cypressshade - Living
Jaykit (FC) - Living
Sisters:
Maplepaw - Living
Orchidkit - Living
Uncles:
Shadow - Living
Duskwhisper - Deceased, verified StarClan member
Titan - Living
Aunts:
Burnet - Living
Sylvie - Deceased, residence Unknown
Goldie - Status unknown
Grandmothers:
Skylark - Deceased, verified Dark Forest member
Mercury - Status Unknown
Grandfathers:
Darkfang - Deceased, verified Dark Forest member
Caesar - Status Unknown
Great-Aunt:
Dapple - Status Unknown
Great-Uncle:
Breeze - Status Unknown
Great-Grandmother:
Song - Deceased, residence Unknown
Great-Grandfather:
Thornleaf - Deceased, verified StarClan member
2nd Great Uncle:
Ravenfeather - Status Unknown
2nd Great Grandmother:
Dapplesong - Status Unknown, suspected to be Deceased
2nd Great Grandfather:
Bushflight - Status Unknown, suspected to be Deceased
Cousins:
Covepaw - Deceased, verified Starclan member
Foxpaw - Status unknown
Sunpaw - Status unknown
Leaf - Living
Thorny - Living
Dusk - Living
Coming Soon
Life Image
Edit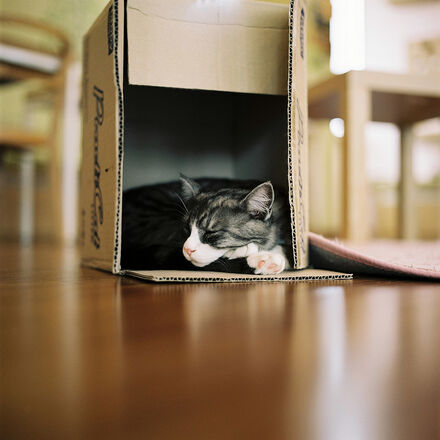 Character Pixels
Edit
He will have multiple "girlfriends" before receiving his official mate. He will drive off all his former relationships because they think he's flirting with other females, while he's only being kind. After all that, his mate will have an extremely strong bond with him, and be the only one to understand him.
Secretly, he is terrified of thunder....and mushrooms, because they're gross and scary.
Ad blocker interference detected!
Wikia is a free-to-use site that makes money from advertising. We have a modified experience for viewers using ad blockers

Wikia is not accessible if you've made further modifications. Remove the custom ad blocker rule(s) and the page will load as expected.