Quailheart


Alliances
Current Clan
ScorchClan
Past Clan(s)
Loners
Life
Age
30 moons (2.5 years)
Status
Living
Debut
Unknown
Death
Unknown
Names
Names
Kit: Neha
Loner: Neha
Warrior: Quailheart
Family
Mother
Unknown
Father
Unknown
Littermates
None
Mate
Duskheart
Kit(s)
None
Education
Mentor(s)
None
Apprentice(s)
None
Fanfiction Appearances
Living
None/Unknown
Deceased
None
Relationships
Sexuality
None
Best Friend
None
Crush
None
Worst Enemy
None
Alliances
Roleplayer
Shoon
Quailheart
is a brown and white tabby molly with green eyes. She is the mate of
Duskheart
Description
Edit
Appearance
Edit
Coming Soon
Coming Soon
Character
Edit
Coming Soon
Abilities
Edit
Coming Soon
Biography
Edit
Kithood and Adolescence
Edit
Coming Soon
Adulthood
Edit
Coming Soon
Mate:
Duskheart: Living
Relationships
Edit
See love interests.
Love Interests
Edit
Duskheart is basically everything, to Quailheart. He entered her life at the perfect time, and did effortlessly managed to keep her from falling apart. She considers him her savior, because that is honestly how much he's impacted her life. If he had not met her at the time he did, she would probably be dead, and she considers herself forever in his debt, even though he's said many times over that she doesn't owe him anything. She loves him more than is able to be held in her heart, and considers him her soulmate.
Duskheart has done more for her that she can credit any other cat with, and she loves him endlessly, for it. She's helped him in many ways as well, he's said it many times before, but it does feel like he's helped her so much more than she's helped him. They are truly the epitome of the cliche, perfect, happiest couple ever, and it looks fairy tale like and unreal, but it's something they value more than ever.
More Coming Soon
Coming Soon
Coming Soon
She's based off her roleplayer.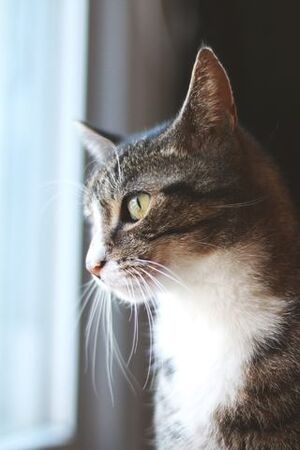 Character Pixels
Edit
Please do not edit this gallery without permission from the role-player
Ad blocker interference detected!
Wikia is a free-to-use site that makes money from advertising. We have a modified experience for viewers using ad blockers

Wikia is not accessible if you've made further modifications. Remove the custom ad blocker rule(s) and the page will load as expected.