Magpie is a black she-cat with green eyes. She is Sandsnake's mate, and lives with him somewhere unknown.
Magpie


Alliances
Current Clan
Rogue
Past Clan(s)
None
Life
Age
Unknown
Status
Living
Debut
None
Death
None
Names
Names
Kit: Magpie
Rogue: Magpie
Family
Mother
Unknown rogue
Father
Unknown rogue
Littermates
None/unknown
Mate
Sandsnake
Kit(s)
Heather, Unknown kits
Education
Mentor(s)
None
Apprentice(s)
None
Fanfiction Appearances
Living
None
Deceased
None
Relationships
Sexuality
None
Best Friend
None
Crush
None
Worst Enemy
None
Alliances
Roleplayer
Buzzy - She owns this cat but does not RP with it.
Description
Edit
Appearance
Edit
Magpie is a slender black she-cat with sharp green eyes. Her fur is glossy and smooth, and smelling of honey. Her legs are long and move gracefully.
Character
Edit
Magpie is a bit of a snob, and very protective of her kits, unlike her mate, Sandsnake. She believes that appearances are important, and that first impressions are crucial to one's life. Despite this, she is also kind, caring, and a role-model.
Magpie can hunt and fight like any other cat. Her long legs and tough pads allow her to run swiftly across long distances, which helps when running from a predator or a threat. She prides herself on the results of her kits - she says to have raised them 'like true clanborn warriors'. Occasionally, she searches for her kits to check up on them secretly, her most frequent being Heather.
Magpie was born to two unnamed rogues, one of which was hinted to be clanborn, although Magpie never knew. She grew up in a rough part of the area around the clans, frequently being caught in the middle of fights over food and herbs between other cats. One night she was rescued by Sandsnake and travelled to somewhere peaceful and raised his kits. She had a love-hate relationship with her kits, one of the reasons why they left her.
Roleplay  
Edit
Not yet seen - and will never be seen.
None
Relationships
Edit
Sandsnake - Magpie's mate and father to his kits. They first met when Sandsnake rescued her from a near-death battle. She feels a slight disappoint about him not raising their kits with her - but loves him nevertheless.
Heather That Blossoms In Summer - One of Magpie's kits. Magpie was the one to choose her name - Heather. She taught Heather the basics of life - how to hunt, fight, and how to groom herself. Despite this, the two of them had a love-hate relationship and a weak bond.
Life Image
Edit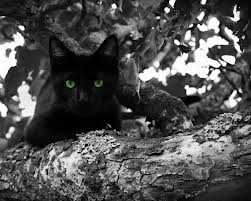 Ad blocker interference detected!
Wikia is a free-to-use site that makes money from advertising. We have a modified experience for viewers using ad blockers

Wikia is not accessible if you've made further modifications. Remove the custom ad blocker rule(s) and the page will load as expected.