Emberwish is a smoothe, slick, slender she-cat with dappled grey and orange patches.
Description
Edit
Appearance
Edit
Emberwish is a delicate grey and orange dappled she-cat with soft, smoothe fur, and bright river blue eyes. Her muzzle is a thick outline of fur, followed by a layer of fur underneath her chest, making it rounded and just in the correct position. Her body is in fit, well shape, and her legs are long and muscular, much like her siblings. 
Character
Edit
Emberwish is seen as a very easily-tempered she-cat, who will fight tooth-and-claw to protect her family, much like her brother, Stormrage. At some point, the she-cat can build up so much stress and hold it in, but take it out on another cat. She doesn't like if her temper gets out of control, but she always tries to keep calm. Emberwish is seen as a very protective cat, as mentioned earlier. She is very caring, sweet, loyal, and always thinks twice before she says and or does anything.
Coming Soon
History
Coming Soon
Adolescence
Edit
Coming Soon
Adulthood
Edit
Coming Soon
Coming Soon
Relationships
Edit
Coming Soon
Life Image
Edit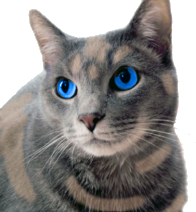 Character Pixels
Edit
Ad blocker interference detected!
Wikia is a free-to-use site that makes money from advertising. We have a modified experience for viewers using ad blockers

Wikia is not accessible if you've made further modifications. Remove the custom ad blocker rule(s) and the page will load as expected.