Ember
300pxpx

Alliances
Current Clan
StarClan
Past Clan(s)
FlameClan
Life
Age
Approx. 37 Moons Old (Approx. 0 Years)
Status
Deceased
Debut
Unknown
Death
Poisoned by Unnamed Successor
Names
Names
Kit: Ember
Loner: Ember
Medicine Cat: Ember
Family
Mother
Unknown
Father
Unknown
Littermates
None
Mate
Unnamed Tom (Formerly)
Kit(s)
Unnamed Kittens
Education
Mentor(s)
None
Apprentice(s)
None
Fanfiction Appearances
Living
None/Unknown
Deceased
None
Relationships
Sexuality
None
Best Friend
None
Crush
None
Worst Enemy
None
Alliances
Roleplayer
Mink
Ember was a calico she-cat.
Description
Edit
Appearance
Edit
Coming Soon
Character
Edit
Coming Soon
Coming Soon
Roleplay 
Edit
Coming Soon
Coming Soon
Mate
Unnamed Tom: Deceased; Residence Unknown
Children
Several Unnamed Children: Deceased; Residence Unknown
Grandchildren
Unnamed Cats: Status' Unknown
Great Granddaughters
Great Grandsons
Relationships
Edit
Coming Soon
Life Image
Edit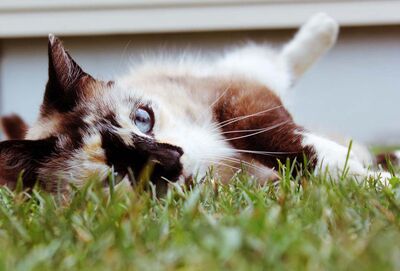 Character Pixles
Edit
Ad blocker interference detected!
Wikia is a free-to-use site that makes money from advertising. We have a modified experience for viewers using ad blockers

Wikia is not accessible if you've made further modifications. Remove the custom ad blocker rule(s) and the page will load as expected.