"Fine! What do you want?! And what exactly gives you the right to drag me off like some helpless rabbit!? I'm the leader, and you're just another one of my servants!"
— Eclipse to Amber in DarkClan/Roleplay/Archive 9
Eclipse


Alliances
Current Clan
Loners & Rogues, DarkClan
Past Clan(s)
None
Life
Age
Unknown
Status
Unknown
Debut
Unknown
Death
Murdered by Amber
Names
Names
Eclipse
Family
Mother
Unknown
Father
Unknown
Littermates
None
Mate
None
Kit(s)
None
Education
Mentor(s)
None
Apprentice(s)
None
Fanfiction Appearances
Living
None/Unknown
Deceased
None
Relationships
Sexuality
None
Best Friend
None
Crush
None
Worst Enemy
None
Alliances
Roleplayer
None
Eclipse 
is a rude, selfish, ignorant, sleek black tom with sharp claws, a long tail, a nicked ear, and amber eyes.  He is currently deceased, being killed by
Amber
. 
Description
Edit
Appearance
Edit
Character
Edit
As anyone could tell, Eclipse is a selfish and rude tom with no regard for another's feelings. Unlike Snaketooth, Eclipse holds grudges, and is never willing to apologize for anything he has said or done. He rarely ever feels sympathetic for anyone, and feels like he should be 'ruler of everyone and everything.' He holds a strong hate towards Amber, mostly because Snaketooth always admired her loyality and courage to DarkClan and did whatever she was told. 
Eclipse often finds himself wishing one day to finally kill Amber, and show her that he's not one of Snaketooth's 'weak pets' that just follows orders whenever told. Eclipse is very ruthless, and doesn't hesitate to kill anyone and usually kills without warning. He doesn't make friends very well, and almost no one likes him. He never pays attention, and often just blocks out the annoyance of others and ignores what they say or do.
Coming Soon
Coming Soon
Relationships
Edit
Coming Soon
"Oh really? Because right now, it seems that I'm in the perfect position to kill you. You think it was easy? Sitting back and watching Snaketooth gain everything!? Respect, admiration, power!? While he treats his members like scum, not thanking them once for what they've sacrificed!"
— Eclipse to Amber DarkClan/Roleplay/Archive 9
Life Image
Edit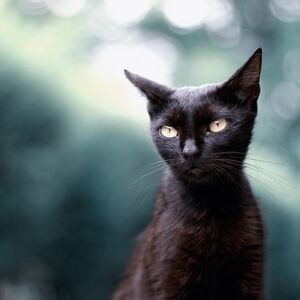 Character Pixels
Edit
Ad blocker interference detected!
Wikia is a free-to-use site that makes money from advertising. We have a modified experience for viewers using ad blockers

Wikia is not accessible if you've made further modifications. Remove the custom ad blocker rule(s) and the page will load as expected.