Dewflower


Alliances
Current Clan
FlameClan
Past Clan(s)
None
Life
Age
Unknown
Status
Living
Debut
Unknown
Death
Unknown
Names
Names
Dewflower
Family
Mother
Unknown
Father
Unknown
Littermates
None
Mate
None
Kit(s)
None
Education
Mentor(s)
None
Apprentice(s)
None
Fanfiction Appearances
Living
None/Unknown
Deceased
None
Relationships
Sexuality
None
Best Friend
None
Crush
None
Worst Enemy
None
Alliances
Roleplayer
Hollytuft
Description
Edit
Appearance
Edit
Dewflower is a blue gray she-cat with blue eyes. She will probably appear by the waterfall, her favorite part in FlameClan. She will look like a blue furball when she appears!
Character
Edit
She loves the flowers and the dew. She was almost named Flowerkit! She loves to climb trees, making her like heights. She will probably be aggressive when she meets someone, but she will get to know them! She likes going on hunting patrols. She is a happy cat, who may get mad.
She can climb trees better then most.
Dewflower was born, and at first named Flowerkit. Then, she was named Dewkit for liking the dew on leaves and her color. She started to drink her mom`s milk. She would wish to become an apprentice. When she did become an apprentice, she was renamed Dewpaw. And was given Frozendapple as her mentor. She trained hard. On her first day hunting, she brought back 3 pieces of Fresh Kill! Then, 6 moons later, she was given the name, Dewflower. For her liking of the flowers and dew.
Coming Soon
Coming Soon
Relationships
Edit
Mother
Coming Soon
Life Image
Edit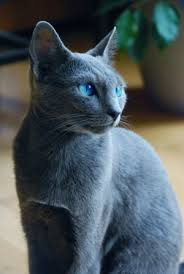 Ad blocker interference detected!
Wikia is a free-to-use site that makes money from advertising. We have a modified experience for viewers using ad blockers

Wikia is not accessible if you've made further modifications. Remove the custom ad blocker rule(s) and the page will load as expected.