Bogshadow


Alliances
Current Clan
FlameClan
Past Clan(s)
Tribe of Erupting Volcanoes
Life
Age
24 moons
Status
Deceased
Debut
You Better Run
Death
Unknown
Names
Names
Kit: Bog Filled with Shadows
Apprentice: Bog Filled with Shadows
Soldier: Bog Filled with Shadows
Warrior: Bogshadow
Family
Mother
Bright Rays of Sun
Father
Lion who Fights Bravely
Littermates
None
Mate
None
Kit(s)
None
Education
Mentor(s)
None
Apprentice(s)
None
Fanfiction Appearances
Living
You Better Run
Deceased
None
Relationships
Sexuality
None
Best Friend
None
Crush
None
Worst Enemy
None
Alliances
Roleplayer
Whiskers
Bogshadow
is a handsome smoke mink tom with bright blue eyes.
Description
Edit
Appearance
Edit
Coming Soon
Character
Edit
Because he is unable to feel physical pain, Bogshadow is seen as a fearless tom with unmatchable bravery. This is slightly true, he is brave, however, most believe this because he is unstoppable in battle. He can fight on and on, the only thing holding him back is exhaustion. Most of the time, he forgets about the rare disease that he has, believing that it is natural to not feel pain, resulting in his foolish actions during battle. His disease has helped him quite a bit, turning him into a brave cat who will lay his own life on the line to save another...Perhaps he's all brawns and no brains?
Bogstorm is a very curious cat, who can easily be drawn away from his current task with something interesting. He isn't all about loyalty to his Clan, rather he's loyal strictly to his friends and those he loves. As a result, his curiosity can get the best of him, meaning he can easily swing over to another faction, if he doesn't have too many connections in his current home. Coming Soon
Though very reckless when it come to battle because he is unable to feel physical pain, Bogshadow is a very talented battler, thanks to his larger build and strength. On top of that, he was raised in a different faction as a to-be before joining FlameClan, allowing him to learn different types of moves that his new Clanmates and enemies aren't familiar with. Bogshadow is seen as an intimidating cat (again, he's a reckless fighter), giving him the upper-hand in combat. Being a healthy cat, he has no physical issues, so he doesn't have much holding him back, especially since he isn't related to many cats. Coming Soon
Coming Soon
Roleplay 
Edit
Coming Soon
Coming Soon
Mother:
Bright Rays of Sun - Deceased, verified Tribe of Endless Hunting member
Father:
Lion who Fights Bravely - Status Unknown, suspected to be Deceased
6th Great Grandfather:
Dying Ember - Deceased, faded
Relationships
Edit
Coming Soon
Coming Soon
Stormstar: Coming Soon
Love Interests
Edit
Coming Soon
See Family
Life Image
Edit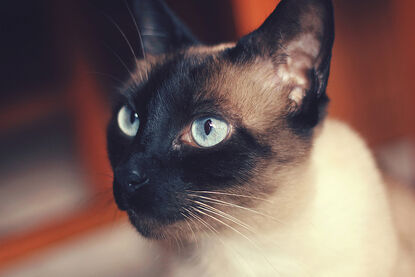 Character Pixels
Edit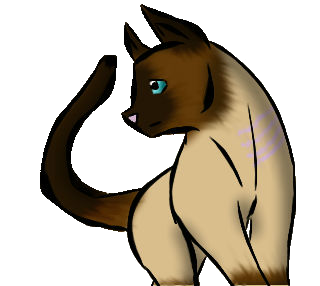 Bogshadow has a rare disease where he is unable to feel pain.
Whiskers (obviously) loves drawing him.
He and Spottedsun Will never happen, even though Whiskers ships them.
Ad blocker interference detected!
Wikia is a free-to-use site that makes money from advertising. We have a modified experience for viewers using ad blockers

Wikia is not accessible if you've made further modifications. Remove the custom ad blocker rule(s) and the page will load as expected.