Beepaw


Alliances
Current Clan
FlameClan
Past Clan(s)
None
Life
Age
Approx. 6 moons (0.5 years)
Status
Deceased
Debut
Unknown
Death
Unknown
Names
Names
Kit: Bee, Beekit
Apprentice: Beepaw
Family
Mother
Blossomtail
Father
Arguswhisker
Littermates
None
Mate
None
Kit(s)
None
Education
Mentor(s)
Swiftfoot, Maplestripe
Apprentice(s)
None
Fanfiction Appearances
Living
None/Unknown
Deceased
None
Relationships
Sexuality
None
Best Friend
None
Crush
None
Worst Enemy
None
Alliances
Roleplayer
Mink
Beepaw is a ginger and white tabby tomcat with green eyes. He is an apprentice of FlameClan, currently being mentored by Maplestripe after Swiftfoot died in the storm. He is the only living son of Arguswhisker and Blossomtail, but was adopted by Redclaw. His siblings all died after birth, and he has no known friends.
Appearance
Edit
Coming Soon
Coming Soon
Character
Edit
Coming Soon
Abilities
Edit
Coming Soon
Life/Biography
Edit
Kithood and Adolescence
Edit
Beekit is bornt o two unnamed loners just outside of FlameClan's territory. He is first seen walking around FlameClan's territory and passes out once he stumbles across Redclaw. Redclaw then takes the small kit back to camp and Beekit is then looked at by Mintfrost. When Beekit wakes up he is surprised and scared to be surrounded by these two cats. After his wounds are dealt with by Mintfrost the tomkit asks where he would stay and Redclaw suggests he join the clan. To which Beekit said yes to.
Later, Beekit and Redclaqw go exploring and run into Flare and Beekit is asked who he is and Redclaw answers for the kit saying he's a kit that Redclaw found outside of the territory and saved. It is then noted by Beekit that Flare looks a bit sad. A few minutes after Flare leaves Beekit asks a few questions about her and the two continue on the "exploration journey".
He is later named Beepaw woth his adoptive fatehr as his mentor. Quickly he goes to Redclaw all excited.
Adulthood
Edit
Coming Soon
Father
Unnamed tom: Deceased, Residence Unknown
Mother
Unnamed molly: Deceased, Residence Unknown
Adoptive Father
Redclaw: Living
Coming Soon
Listed in Order
Ceremonies and Mentions
Edit
Ceremonies
Edit
Coming Soon
Relationships
Edit
Coming Soon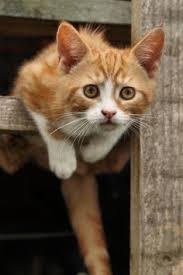 Character Pixels
Edit
Please do not edit unless told.
Ad blocker interference detected!
Wikia is a free-to-use site that makes money from advertising. We have a modified experience for viewers using ad blockers

Wikia is not accessible if you've made further modifications. Remove the custom ad blocker rule(s) and the page will load as expected.