Adolf


Alliances
Current Clan
DarkClan
Past Clan(s)
Loner, Rogue
Life
Age
Approx. 42 moons (3.50 years)
Status
Living
Debut
DC Archive XI
Death
Unknown
Names
Names
Loner- Adolf
Rogue- Adolf
Spike- Adolf
Family
Mother
Unknown
Father
Unknown
Littermates
None
Mate
None
Kit(s)
None
Education
Mentor(s)
None
Apprentice(s)
None
Fanfiction Appearances
Living
None/Unknown
Deceased
None
Relationships
Sexuality
None
Best Friend
None
Crush
None
Worst Enemy
None
Alliances
Roleplayer
Leg
Adolf is a massive tortoiseshell-and-white tom. He was born a loner near FlameClan and ScorchClan's territories, but after setting out on his own, he grew hateful and jealous of the cats for having prime territory. After switching his views to those of a rogue's, Adolf headed east to try and avoid conflict. He continuously failed to find suitable territory, but did encounter several clowders on the way whom he befriended. Several cats take a liking to his stances and ambition, so he becomes leader of a large clowder.
He takes his group to the mountains, where with only one snowstorm, all of his followers except Ryder are killed. He takes her down the mountain to go join DarkClan as spikes, so they can build up their strength again.
Description
Edit
Appearance
Edit
Coming Soon
Character
Edit
Coming Soon
Coming Soon
Abilities
Edit
Coming Soon
Biography
Kithood and Adolescence
Coming Soon
Coming Soon
Coming Soon
Ceremonies
Edit
Coming Soon
Coming Soon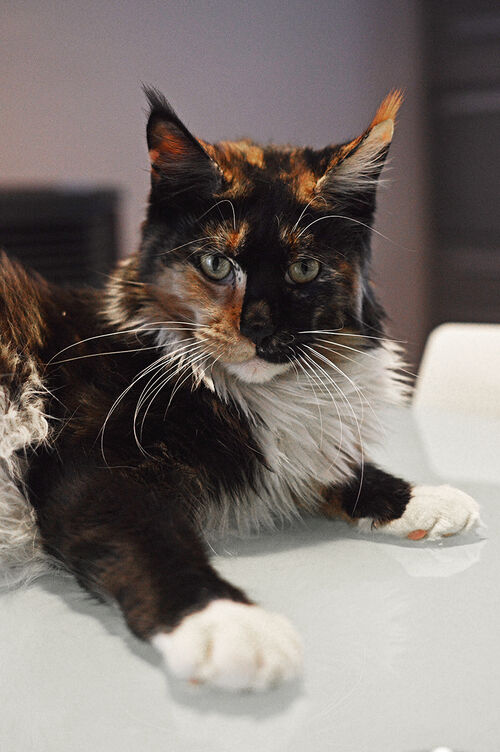 Please do not edit this section without permission
Ad blocker interference detected!
Wikia is a free-to-use site that makes money from advertising. We have a modified experience for viewers using ad blockers

Wikia is not accessible if you've made further modifications. Remove the custom ad blocker rule(s) and the page will load as expected.